Our Story
With pure plant botanicals, healing formulas, and environment-conscious
packaging, Moon + Salt Botanical Skin care remedies are ideal for those who crave health, luxury, and organic natural beauty. We are forever inspired by the Maui girl who explores the crisp rolling hills of upcountry, the sparkling rivers and waterfalls of Hana, & the balmy palm lined beaches of the shores. She's in a quest to explore every corner, gathering treasures from her island adventures.​​

Our healing products are always hand crafted with organic healing and ethically sourced botanicals. They are *synthetic-free *paraben-free *colorant-free *preservative-free *cruelty-free

Packaged in biodegradable and compostable rice paper resealable bags &
recyclable glass bottles. Packaging materials are always from mailers that are compostable and/or recycled previous packaging which is
recyclable, and/or compostable, High five!
Aloha and Mahalo Nui Loa! (Thank you from the heart)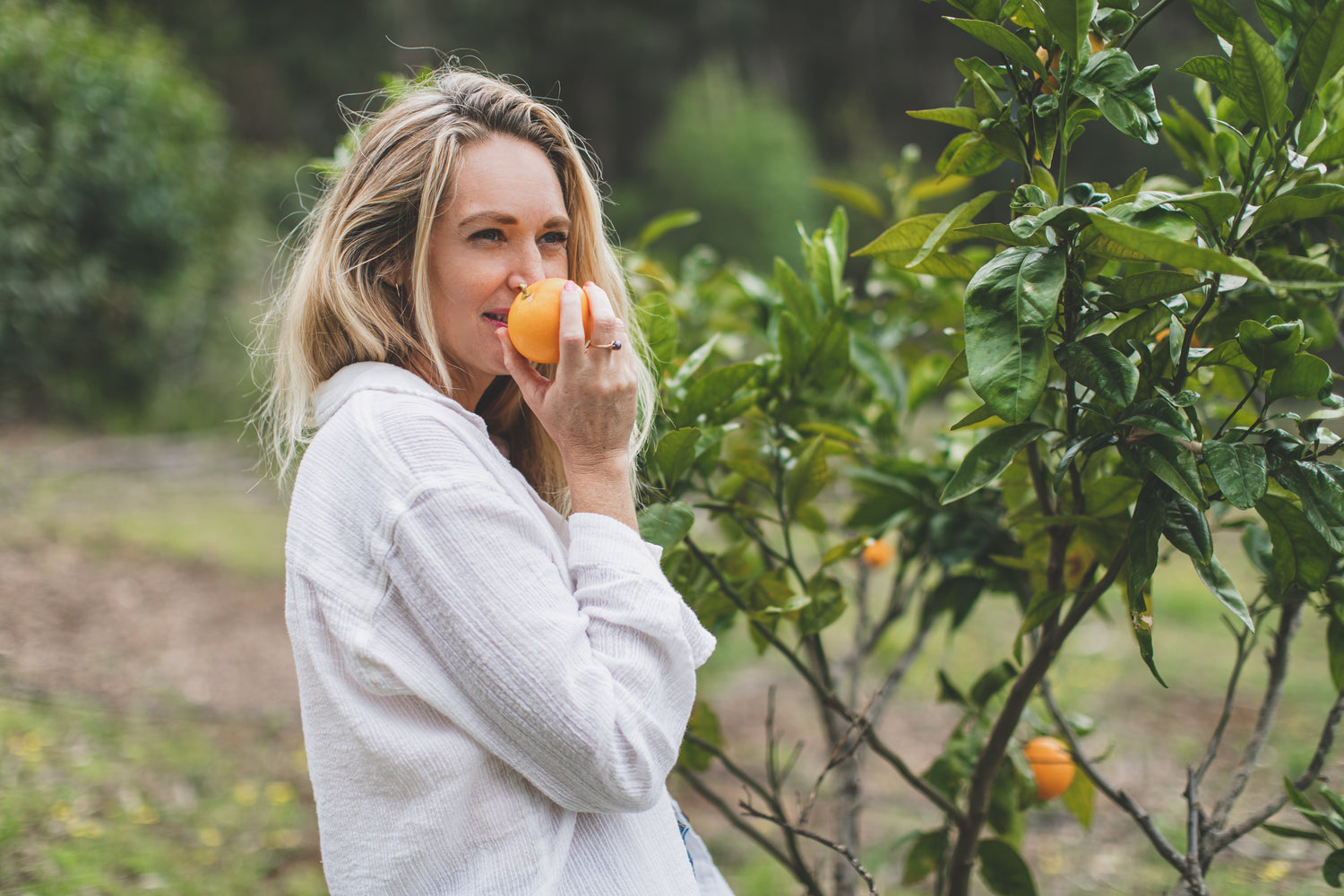 Meet Nina
Born on little island of Maui, in Hawaii and raised between the islands and the east coast I feel lucky to have been exposed to such diversity and exposure to the most raw natural environments and the exposure to arts and culture in the city's soul. I was raised on and still farm an 65 year old generational family farm growing produce and making therapeutic skin remedies of herbs, flowers & oils to keep your skin and your surroundings healthy and radiant! With my love of creating botanical skin care you will find luxurious treats along with oceanic treasures and shell works of arts sourced ethically from southeast asia.
Visit the Farm