Regular price
Sale price
$18.00 USD
Unit price
per
Sale
Sold out
Share
Hibiscus and Rose flower + salt bath for body and/or foot soak.
Can be used for whole body by anyone in the family! This organic botanical salt bath uses relaxing and pregnancy safe list flowers and salts to provide comfort, relieve swelling in feet and promote overall bliss for the stressed out soul!
VEGAN / SMALL BATCH / ORGANIC / 5 oz. / MAKES APPROX. 4 BATHS
The main ingredient is Epsom salts, which has Magnesium and minerals that are responsible for over 300 biochemicals in the body and impacts many other aspects of health. Magnesium can help with muscle cramps, spasms, stress and anxiety.
The skin is the body's largest organ and has an amazing ability to absorb, filter toxins, and deliver nutrients to the body. Use this bath for any time pre and post pregnancy to relieve stress, swelling and provide relaxation!
This relaxing and calming bath can be used on the whole family, kid friendly, and sensitive skin types with NO essential oils and just pure whole botanical plant materials for the ultimate organic bath indulgence.
Organic Lavender, Organic Maui Farmed Rose petals, Organic Hibiscus flowers, Organic Chamomile flower buds, Organic Calendula flowers, Organic Hibiscus flower, epsom salts.
5 oz. Packaged in a rice paper biodegradable paper package with zip seal and a re-useable cotton muslin drawstring bag to use with the mix if you did not want flower bits floating around or clogging your drain. Use desired amount (go ahead and use the whole bag if you are feeling it!) with or without cotton bag and soak in warm water. Continue to squeeze and smell bag as you enjoy your bath time and meditate the stress away!
It will be packaged with eco tissue paper, paper notecard and placed in a compostable mailing envelope! win win for the environment!
I love to include free samples of either sea shell treasures, body products I've made or both!
View full details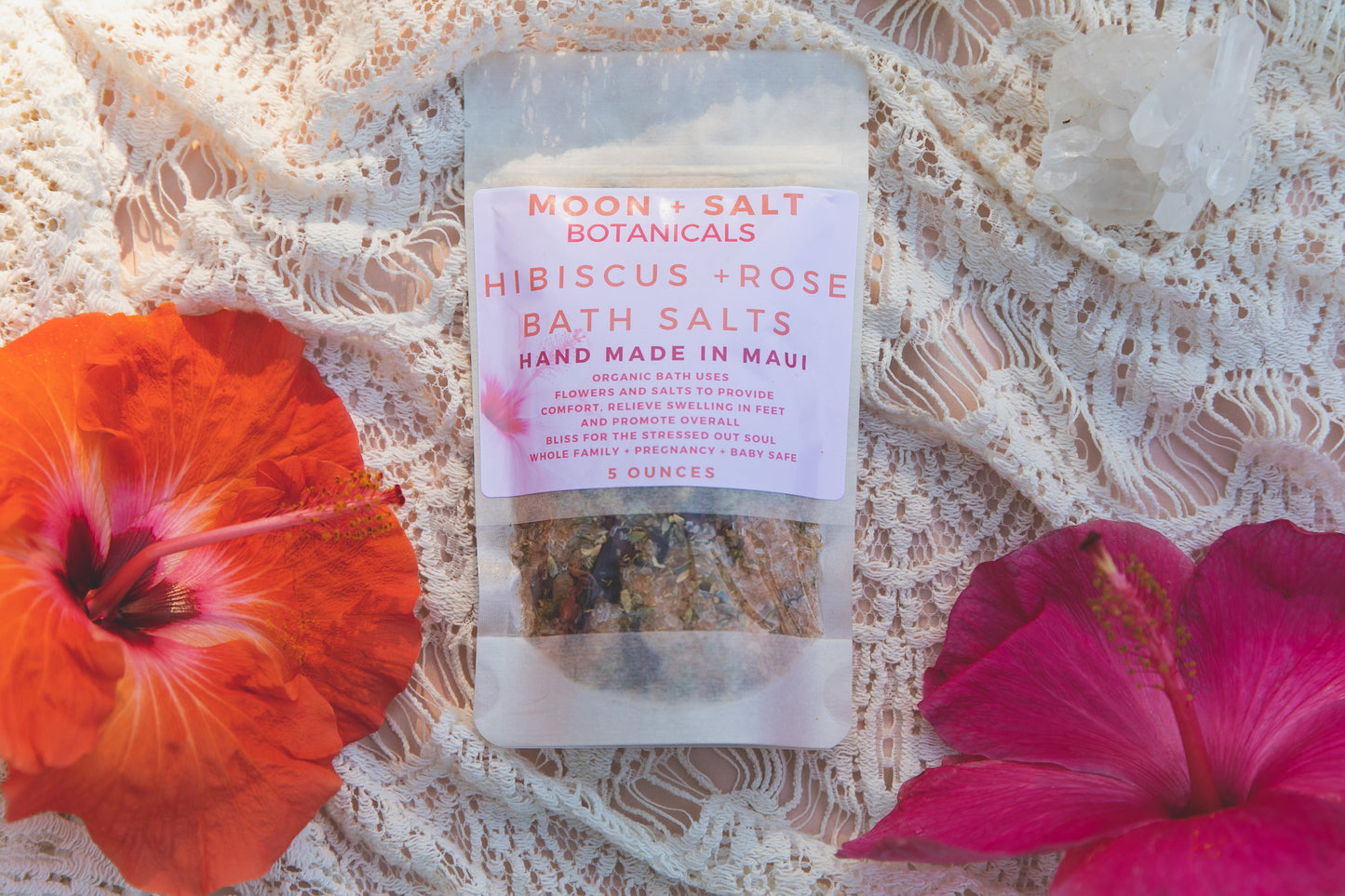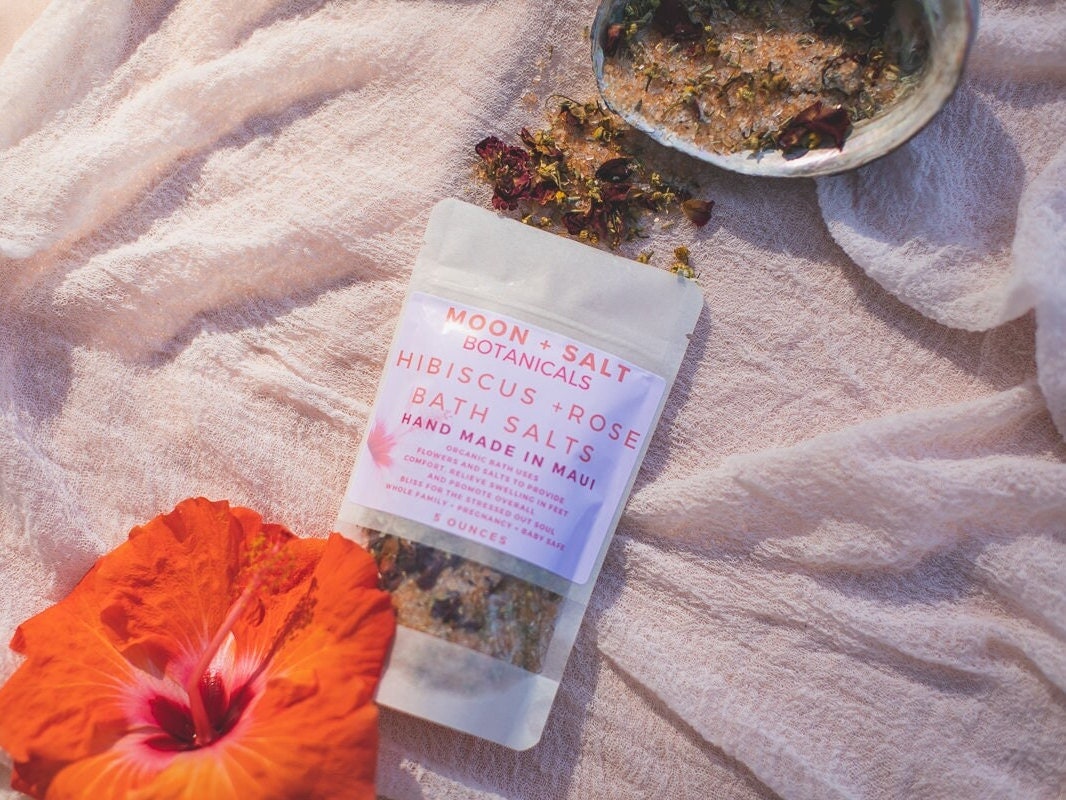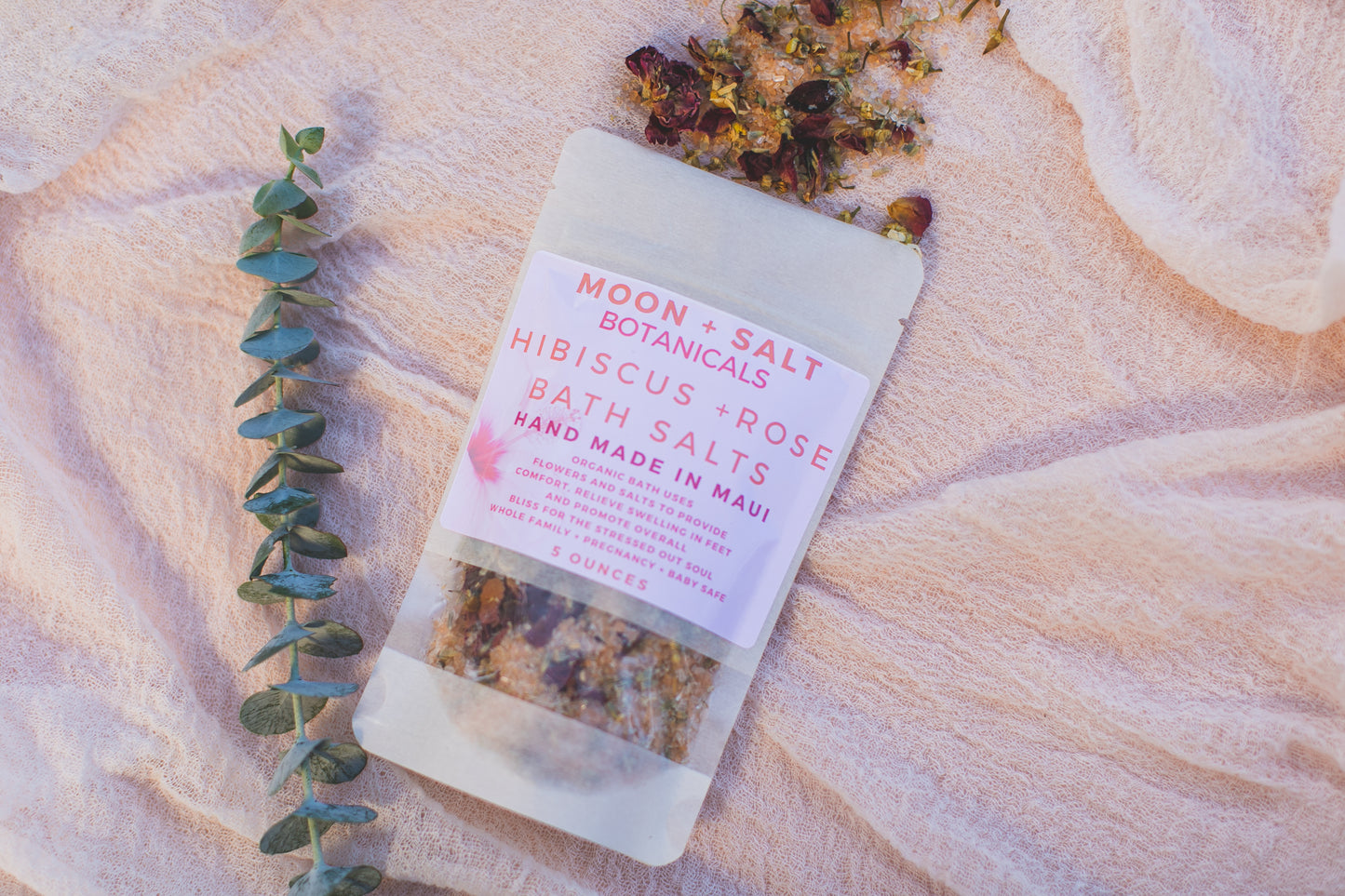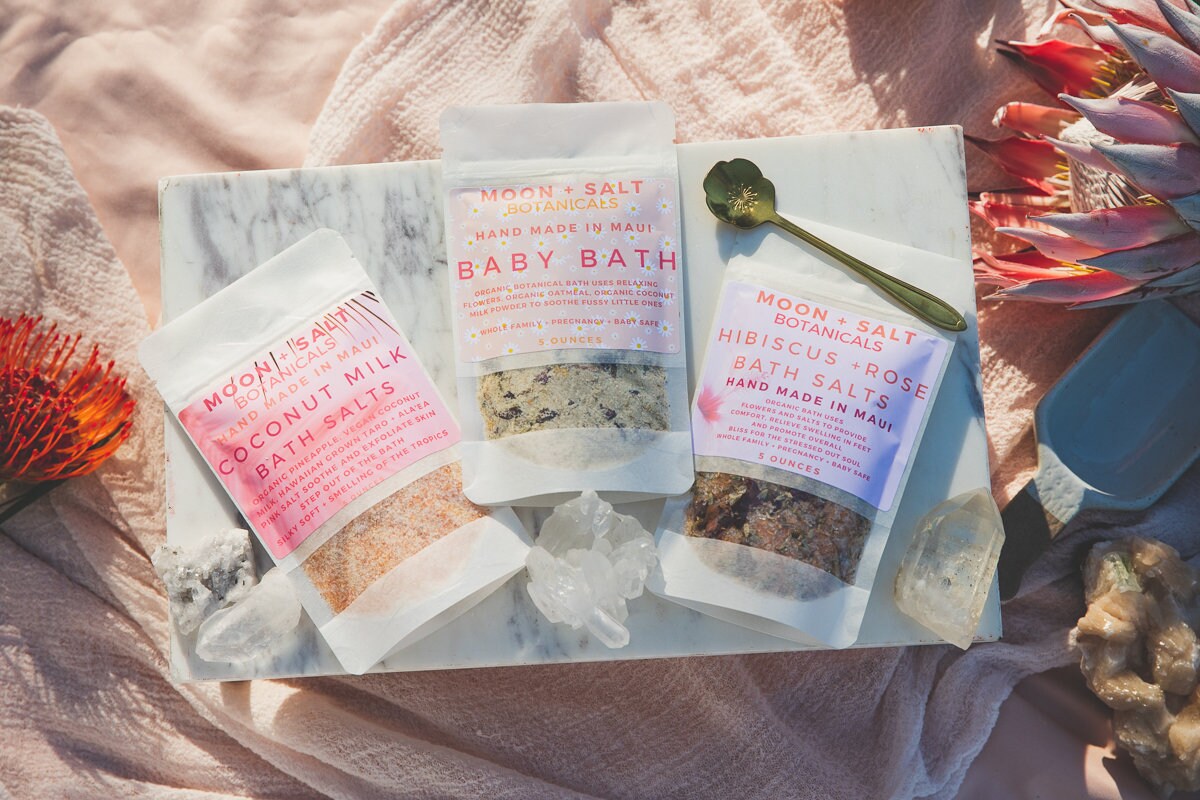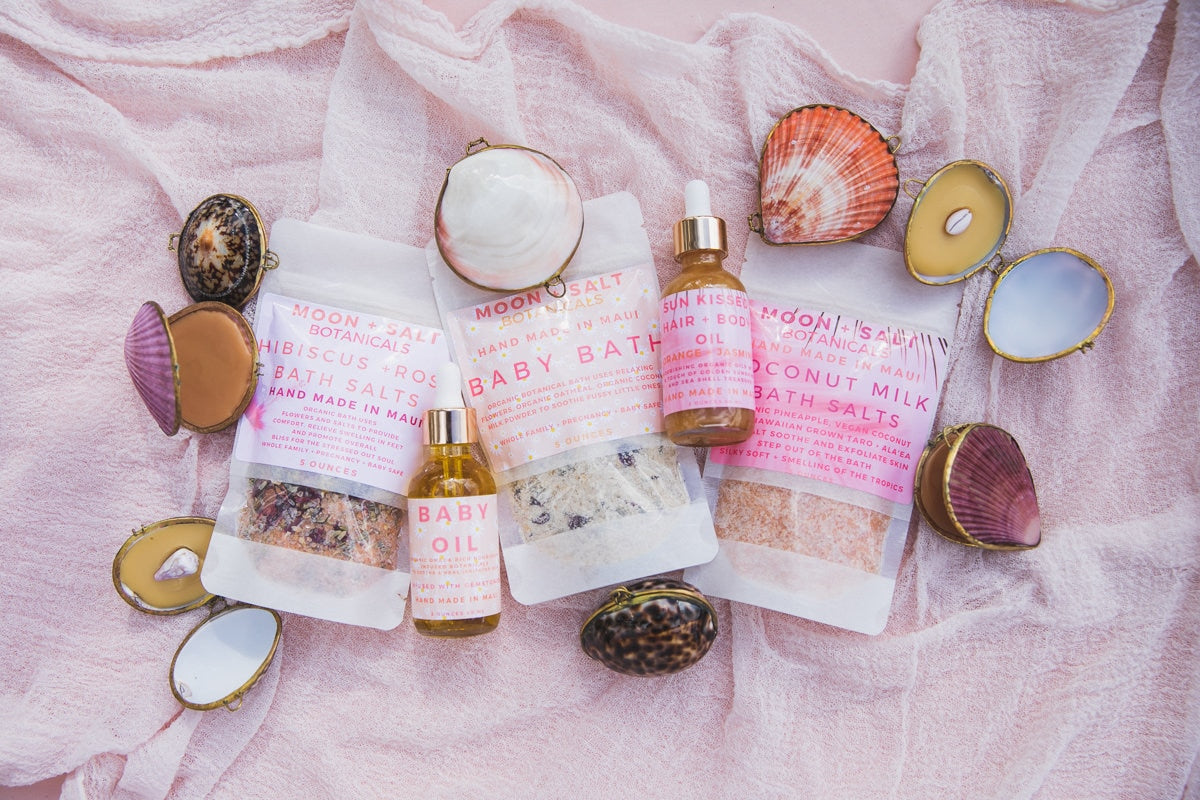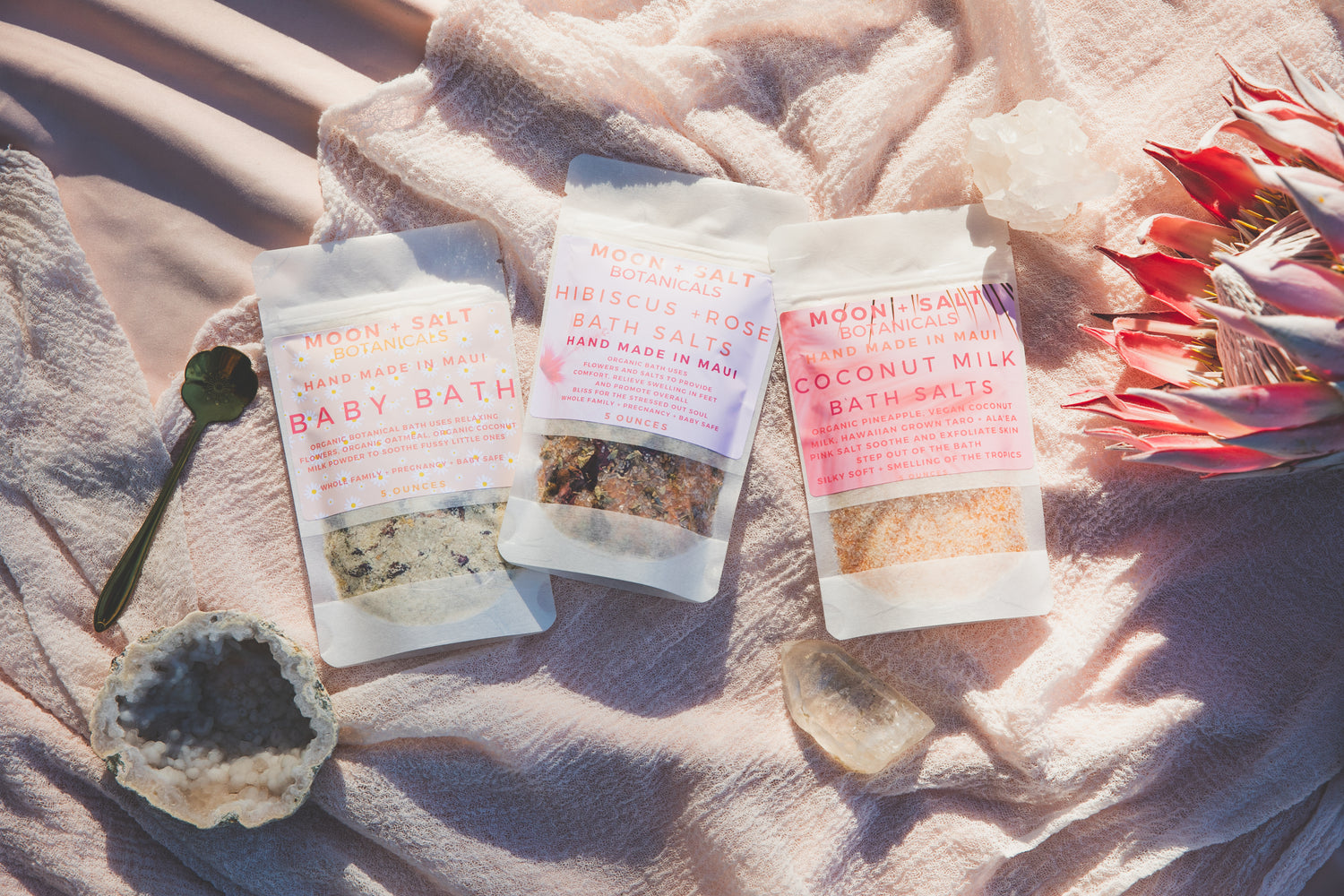 Relaxing Bath salt with Blooms Flower Subscription